I've had one of those weeks that once an idea gets into my head it won't go away, so when I saw this image I knew immediately that I had to use it for a card for my Uncle and had a picture in my mind of how it was going to be. After much huffing and puffing and a lot of help from the lovely Janette aka The Stampin' Dragon, I finally got the image line colours changed to sepia. I really should've taken this as an omen and quit my "big idea" at this stage, but you know me, I like a challenge and so carried on!
I'd decided that I was going to water colour the image using distress inks, but hadn't factored in that in moment of tightness I'd bought Tesco own ink carts for my printer..... BIG MISTAKE, the ink isn't waterproof unlike my beloved Epson ink! I was determined that I'd succeed even with "bleeding" ink (infact bleeding is a total understatement - I think I could've painted the image just using water and the ever spreading printer ink) . Nine attempts later (with one almost perfect image which messed up on the final section) I admitted defeat and decided to switch to my trusty Promarkers. I still used watercolour paper and think it's given quite a neat finish.
Anyway this is it - I just really hope he likes it now!!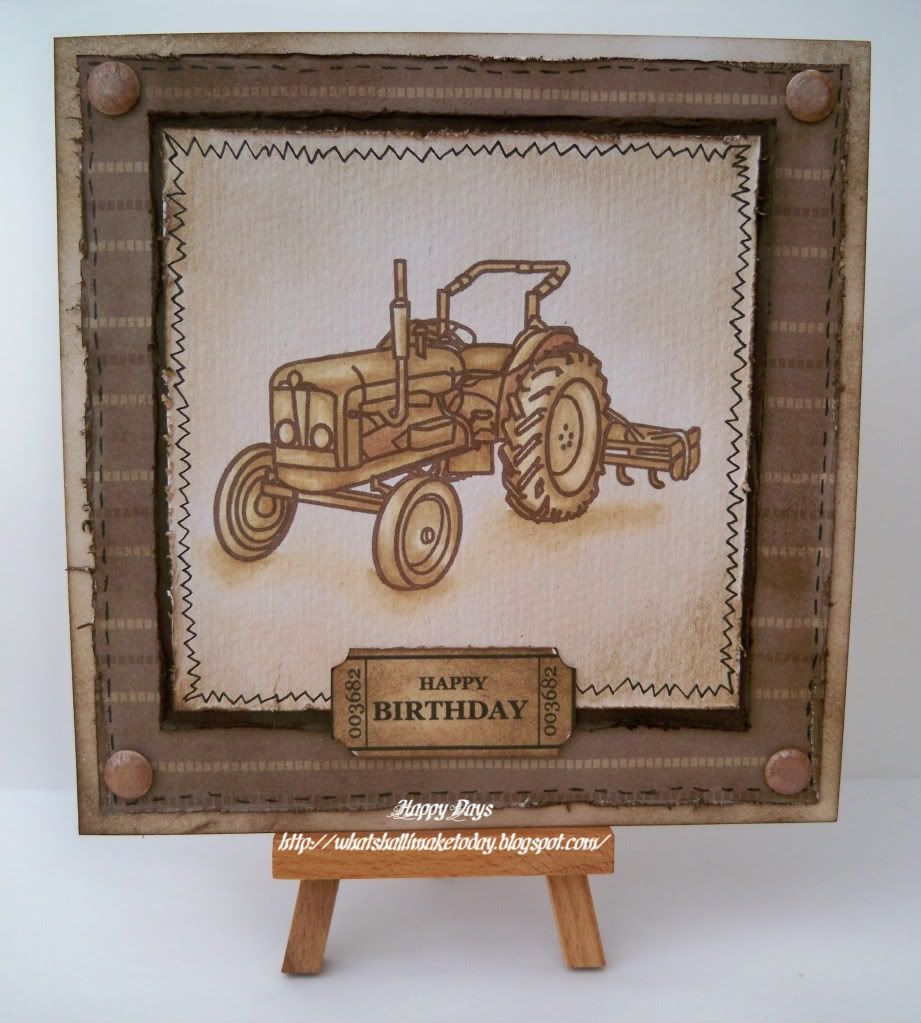 Tools
Tim Holtz Blender
Tim Holtz Distressing Tool
Materials
Image -
Dragons Lair Designs
Sentiment - freebie from
here
Watercolour Paper
Brown Card - The Papermill
DP's - from stash
Distress Inks - Tea Dye, Walnut Stain
Promarkers - Ivory, Sandstone, Caramel, Cinnamon, Fineliner Black
Card Candy and Cardbase - Craftwork Cards
I'd like to enter this into the following challenges:
Creative Inspirations
- Birthdays
Fab 'n' Funky
- Use a digi
Party Time Tuesdays
- Birthdays
If The Shoe Fits
- Distress