Back in the summer I saw a gorgeous altered notebook on
Dragonlew's blog
which made me want to make one for myself. Well finally I've got around to making one! I'm not sure about all the ribbon, but I have so much of the stuff I figured I better start using it. Unfortunately, this one won't be for me as my friend came round for coffee, spotted it and has nabbed it for her MIL's stocking filler. I'm not sure what's happened with my photo, it's made the colours look like they are really faded (they're actually a lot more bright and vibrant than this).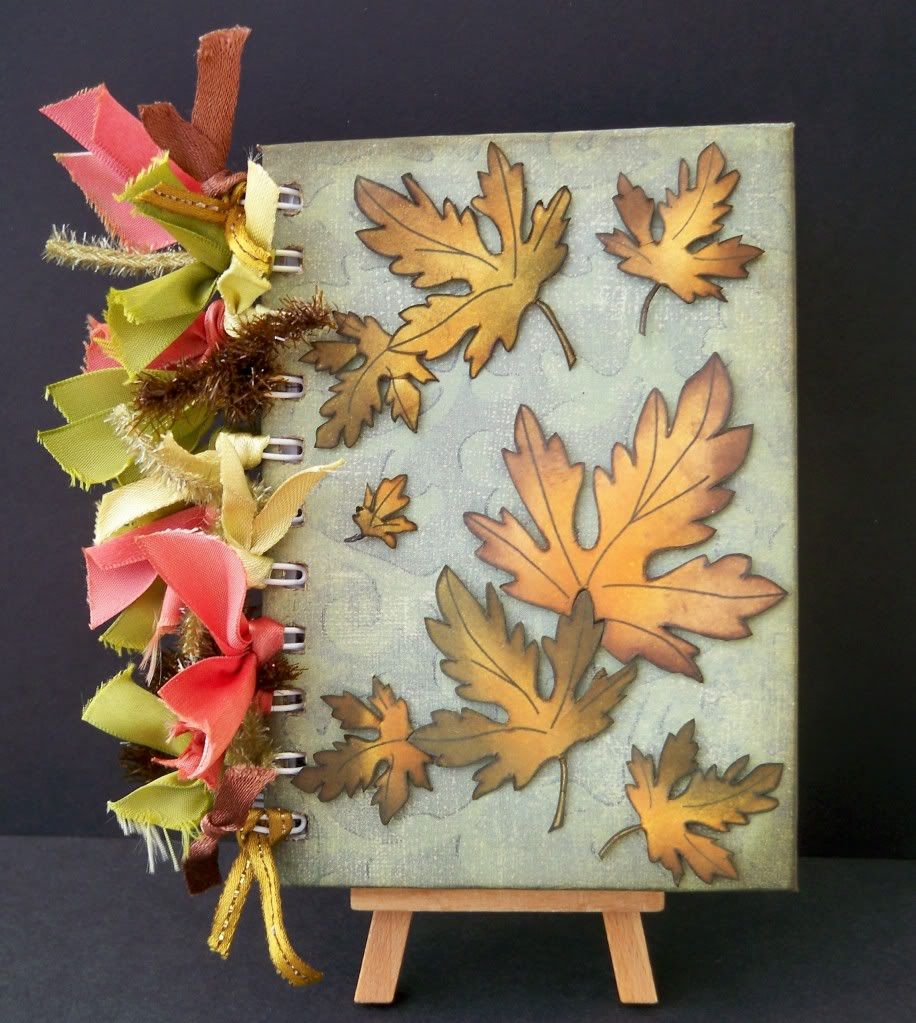 The leaves are a digi stamp from Dragons Lair Designs. I've coloured them with distress inks, cut them out and mounted them on foam pads to give a little dimension. The notepad was a cheapy 59p one from ASDA and I've just covered it with papers from K&Co. I've coloured some of the ribbons with Promarkers to try and keep the autumnal colour scheme.
Tools
Tim Holtz Blender
Basic Grey Sanding Set
Materials
DP - K&Co
Notebook - Asda
Leaves -
Digi Stamp from Dragons Lair Designs
Distress Inks
Ribbons from stash
I'd like to enter this into the following challenges:
Bee Crafty
- Anything Goes
Cowgirl's Sunday Challenge
- Anything goes
Crazy 4 Challenges
- Anything Book Related
Tuesday Taggers
- Books
PaperPlay
- Autumn
Charisma Cardz
- Try something new (altering a notebook for the 1st time)
Delightful Challenges
- Ribbons in the colours shown
Southern Girls Challenge
- Anything goes
Fab n Funky
- What eva!
Fresh Brewed
- Brown
Your Next Stamp
- Anything goes
Anything Goes
- Autumn
Tuesday Throwdown
- Celebrate Fall
Bunny Zoes Craft's
- Vintage