Does anyone else make a card and absolutely hate it? Well I have and this is one of them!
My Dad plays bowls and back in January when I first started playing with paper and making cards, I saw this "fab" decoupage sheet and thought "that'll do for Father's Day". When I got it out today, I knew that I'd made a big mistake as I was totally un-inispired by it, but decided I'd roll with it anyway!
I'm not sure what's wrong with the card (other than it's pants) - is it the colours, maybe white would've been better? Is it the size of the decoupage? Is it the sentiment? I don't know, all I do know is that I hate this card, so if anyone has any ideas or suggestions (other than binning it, which may well happen), please feel free to let me know.
Oh and btw I am never, ever, ever going to buy decoupage sheets again, gimme my stamps any day!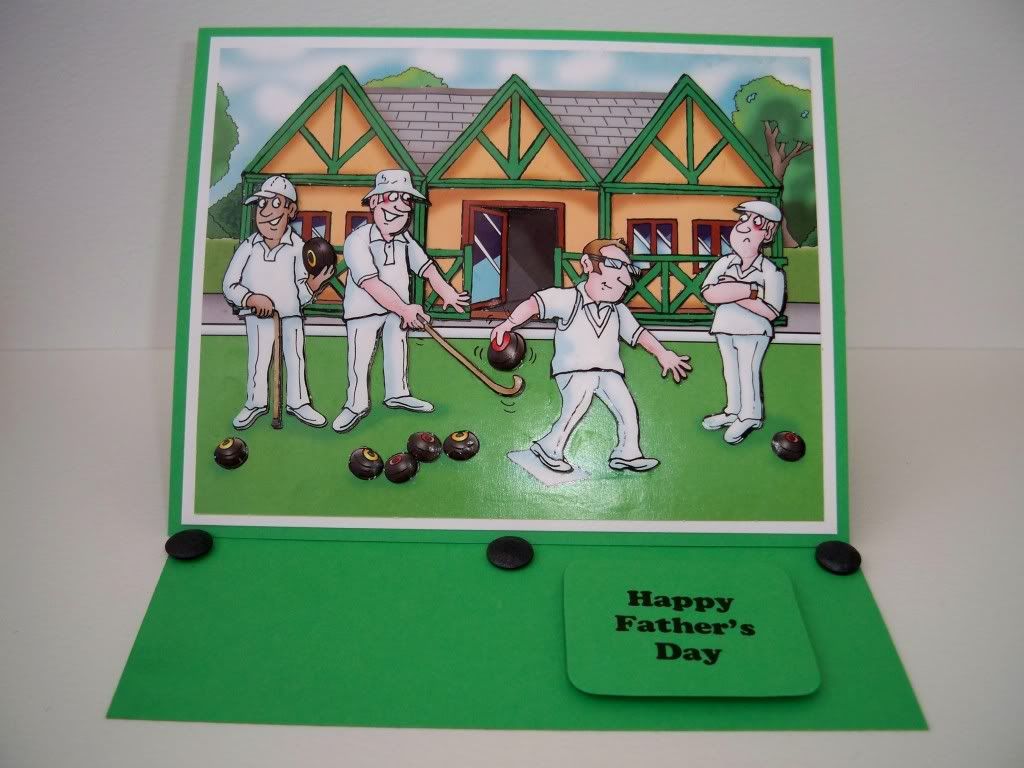 Thank you very much ladies for all your help and advice. I'm still not thrilled with the card, but it's looking heaps better. I think I'll stick to my stamps and paint brushes in future!! Here's the new version: