As some of you know I popped along to the Craft Barn Extravaganza this weekend and spent most of my time with the fantastic
Suze
Weinberg. Not only did I come away with heaps of inspiration, but she also gave me a necklace she'd made. If you get the chance to see her in action do go, she's just one of the nicest and most hugely talented artists there is!
Sadly, I'm totally skint this month, so no
Meltpot
for me, but I did buy some beeswax, clear
UTEE
and foil cake cases. Today I've had a chance to play and I
soooo
NEED a
Meltpot
, if only to stop me getting third degree burns!
It's
DH's
birthday today and I really wanted to make him something special. I've had an idea in my head for a while to make a pair of cuff links with pictures of the kids on, but have tried shrink plastic and glass cabochons with no luck. He's away from us a lot on business, and loves things that remind him of us, so this seemed the perfect gift.
Whilst playing with the
UTEE
, I decided I'd try the cuff links and it was a success!!! I had a few mini disasters along the way, but I think the finished project looks kinda cool and I'm actually really pleased with the way it's turned out! I'm going to keep the disasters and see if I can use them in another project. Anyway here are the cuff links (excuse the
piccy
found these a bit tricky to photograph).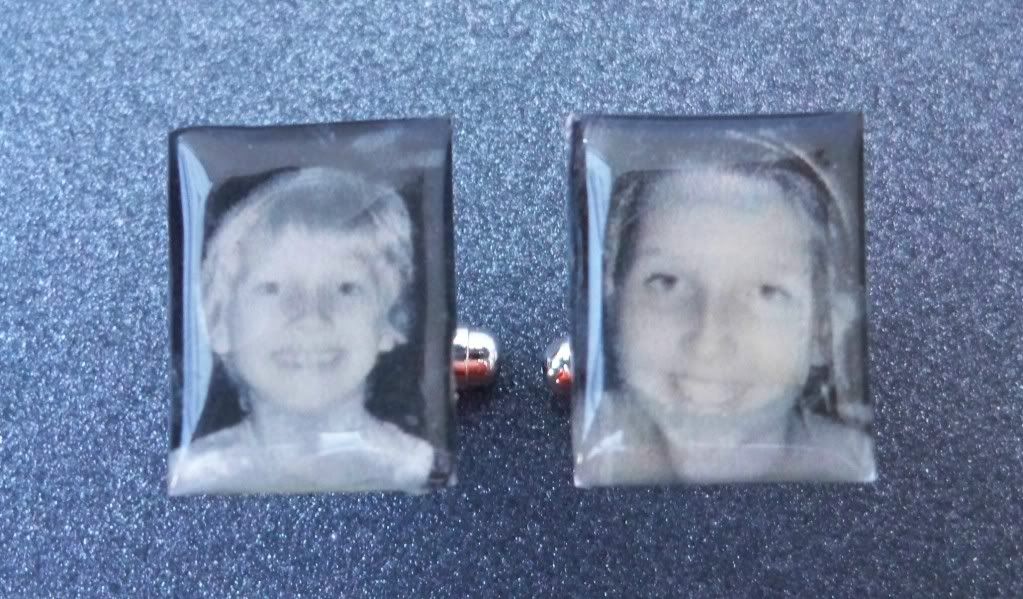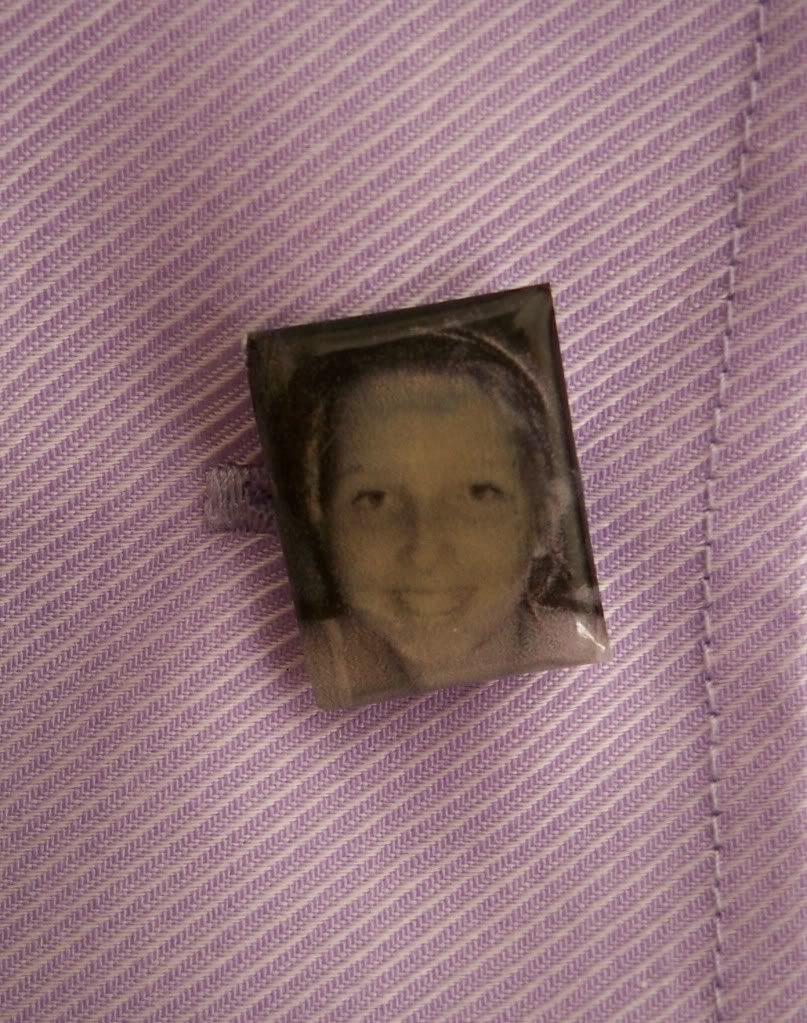 Here's a little box I made to present and store them in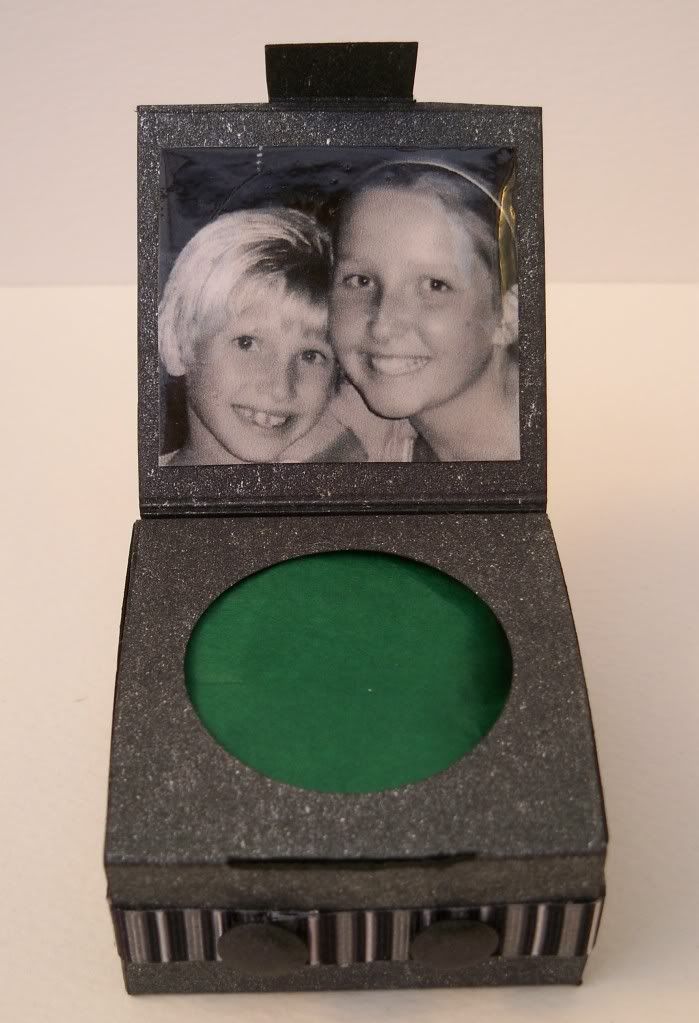 Tools
Heat gun
Non-stick Craft sheet
Martha Stewart Scoreboard
Guillotine
Materials
Black Glitter Card - The
Papermill
Ribbon -
Papermainia
Card Candy -
Craftwork
Cards
Photocopies
Cuff link Blanks
UTEE
Clear
Glossy Accents
I'd like to enter this project into the following challenges:
Craftalicious
- New (
UTEE
never used it before, so it's new to me)
Creative Inspirations
- One for the Boys
Magical Crafts
- Something for a Male/Father's Day
Meljen's Designs
- Fibre, Ribbon, Lace (Ribbon on the box)