Writing up dates in my diary, it suddenly dawned on me that Mother's Day is in the not too distant future - yikes! So I've spent part of the weekend making a card and gift for her.
My Mum loves green, doesn't matter what shade as long as it's green! So of course that had to be the basis of her card and gift (more of the gift later!). I wanted to make an easel card using another rich colour scheme and the gorgeous butterfly stamps I bought the other week, so, this is what I came up with: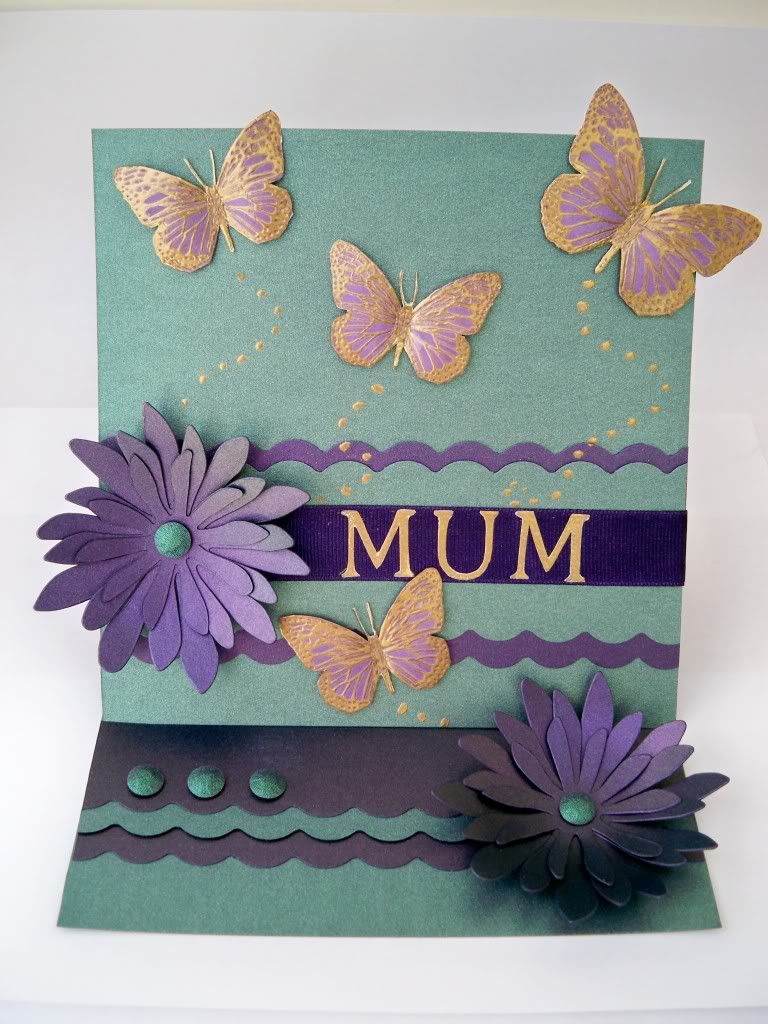 Front View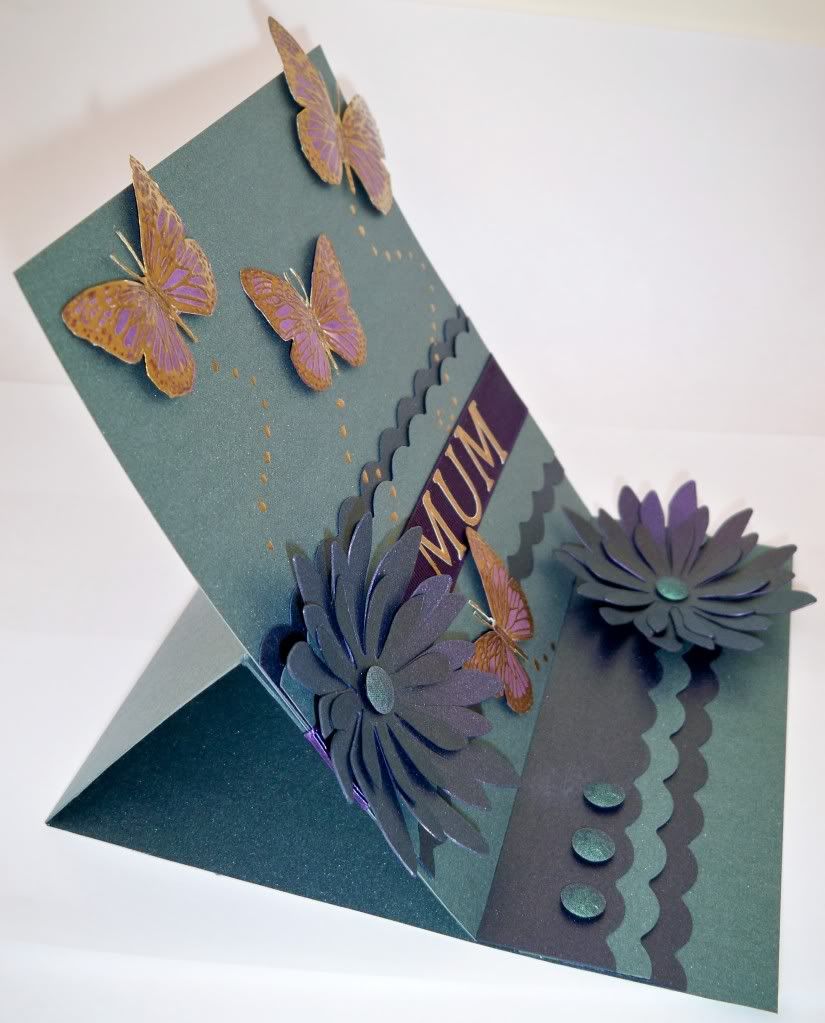 Side View
Materials used:
Base card - Green shimmer card by Inspirations
Flowers - Purple shimmer card by Inspirations, Sizzix Daisies Die, Army & Navys Card Candy by Craftwork Cards
MUM - stamped using SeeD's Alphabet Stamps, then embossed using Gold Heat It Up
Butterflies - stamped using the Butterfly & Sentiments Set from EJ Designs, then embossed as above.
Butterfly trail - Versamark Embossing Pen and Heat It Up Gold Embossing Powder
Ribbon - purple ribbon from stash
Scalloped Panels - X-Cut Edging Punch
Embellishments - Army & Navys Card Candy by Craftwork Cards
I'd like to enter this card into the following challenges:
Stamp, Scrap & Doodle Saturdays
Crafty Catz Weekly Challenge
Prairie Fairy Fridays
Cute Card Thursday
Craft Challenge
Lili of the Valley Thursday Challenge
Pixie Dust Studio Pixie Challenge
Lexi's Creations
Crafty Cardmakers