I got my new Nestabilites this week from Oyster Stamps and very impressed I am too! I also got a copy of Craft Stamper Magazine - so, put the two together and what do you get? A gorgeous shaped easel card that's what!
I've been meaning to make a shaped easel card for sometime (I spotted a tutorial on
Crafty Cardmakers
a while ago, but just hadn't got round to making one) so when I read an article in the magazine which used Nesties to create the cards, I just knew that I had to make one!
I'm amazed at how quick and easy the card bases were to make. The only problem is I now NEED to buy some more Nesties - LOL!
As the shape of the cardbase is so pretty I've decided to try and keep the design quite simple, I hope it's worked!
Front View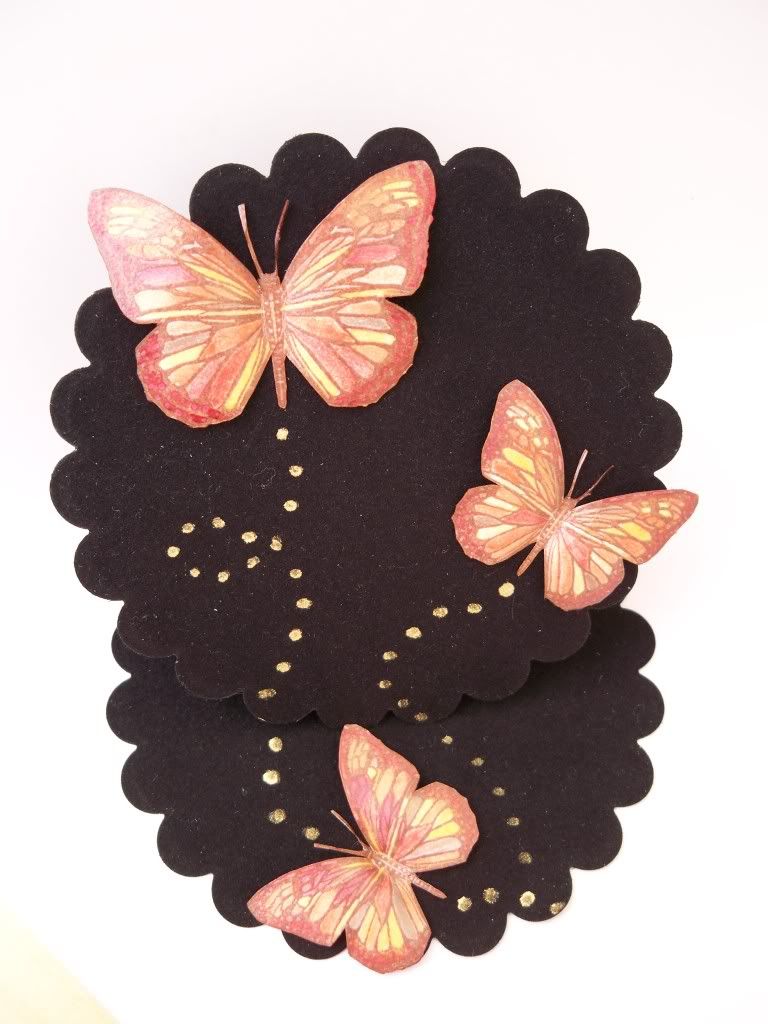 Side View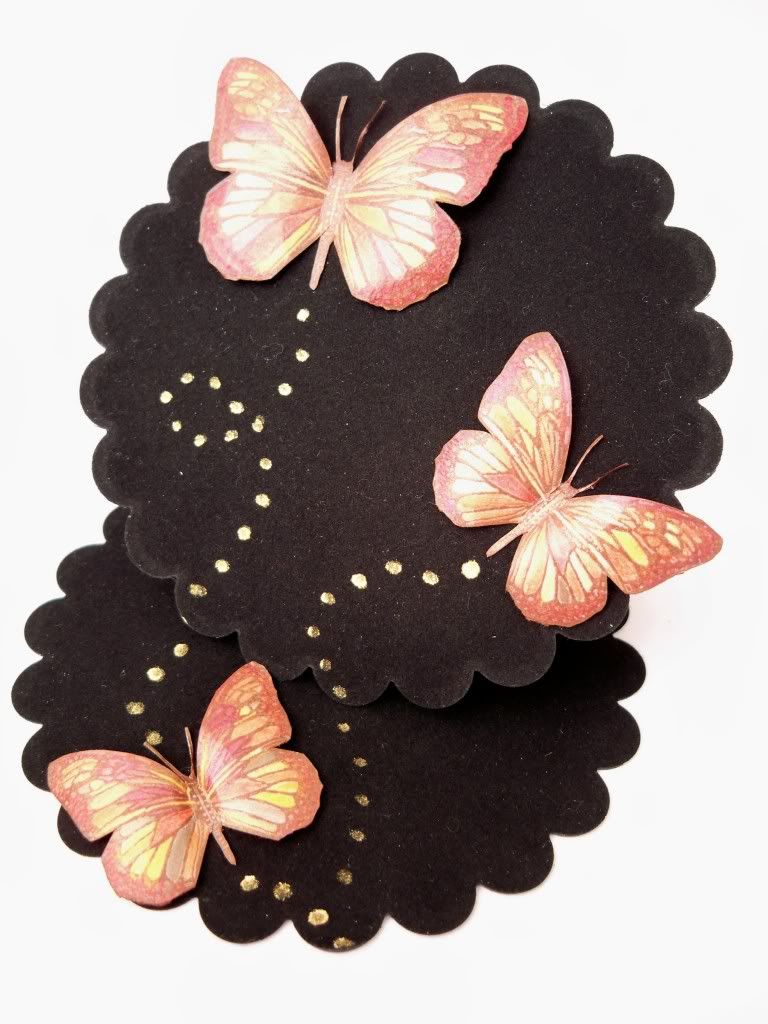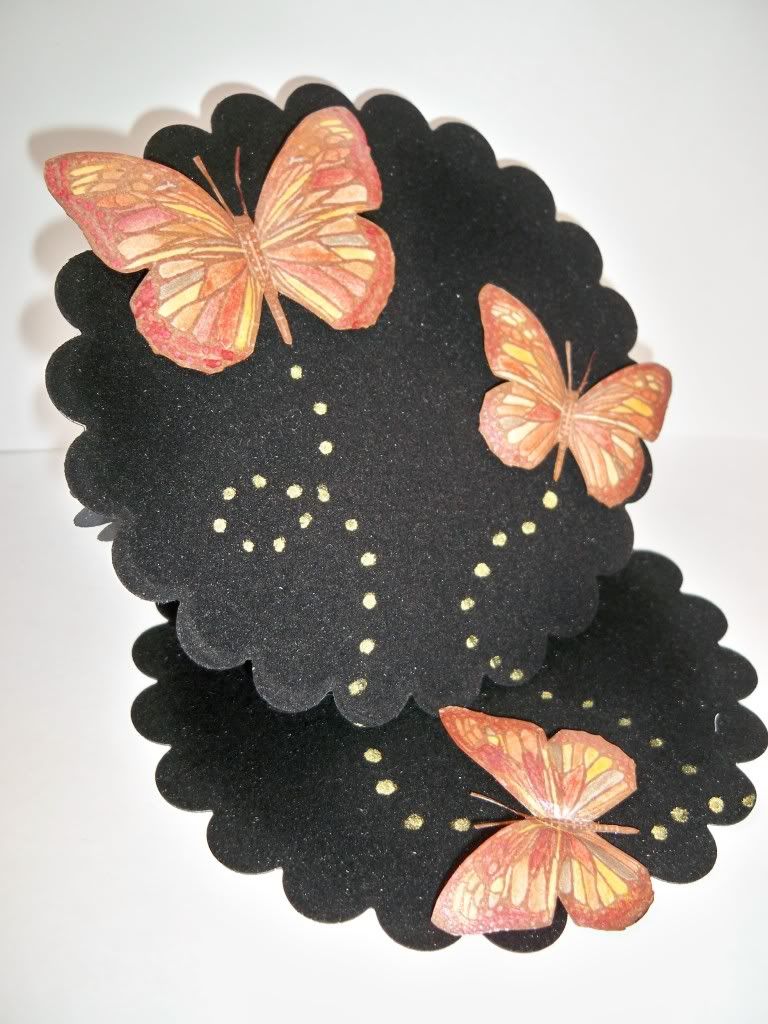 Black Card - The Papermill
Black Velvet Adhesive Paper - Papermainia
Bigshot & Large Scalloped Circle Nestabilites
Butterflies - Stamped with Versamark, heat embossed and then painted with pearlescent watercolour paints, mounted with black foam dots
Gold swirl trails - Shneider Gold Paintmarker
I'd like to enter this card into the following challenges:
Crafty Cardmakers
MSE - Wings
One Stop Craft Challenge
Cute Card Thursday
ABC Challenge
Flutterby Wednesdays
Simple Doodles
The Crazy Challenge
Stampavie & More
Meljen's Designs
Pile It On