I have lots of birthday cards to make for this month and as usual I've left things to the last minute! Unfortunately, many of the cards will also need to be sent via the post. I've been desperately trying to think up ways of sending nice female cards that aren't too embellishment heavy to avoid having to pay large letter or packet rate. Hopefully, this card is the solution!!
The card hasn't really turned out how I wanted it to, but I decided that I'd blog all of my attempts be they successes or failures! I had an idea in my head but it hasn't quite come together on paper!! The glue dried far too quickly in this heat and I struggled to get the beads to stick and I also ran out red paper scraps. The only consolation is that at least I know what works and what doesn't! I'll definitely be attempting this card again albeit with some alterations!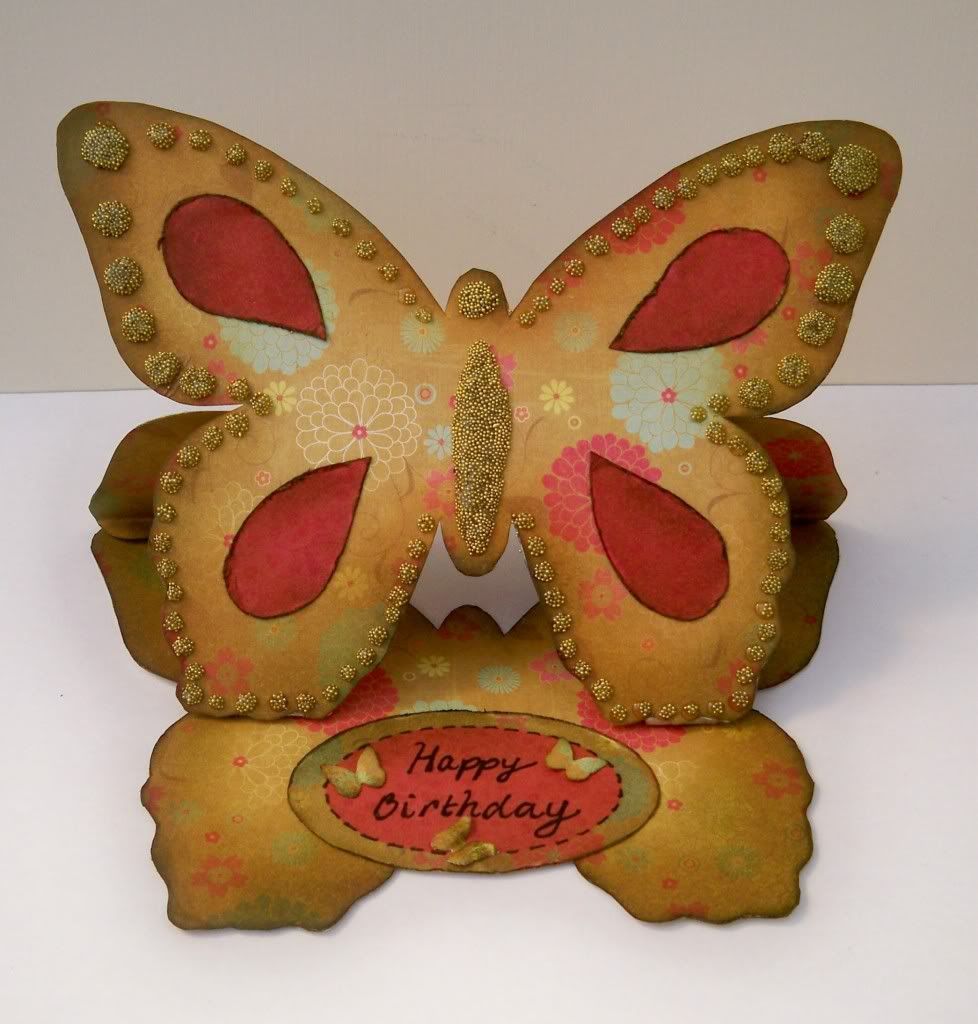 I've drawn the card base using a freebie shaped card from this months
Papercraft
Inspirations as a template. The base has then been covered in
DP's
which have been edged with distress inks. I've also added some dots of Glossy Accents and then tipped a few gold glass micro beads onto it, and then covered them with another coat of glue. You'll notice that there are no stoppers on the base of the easel, the reason for this is that the easel card is designed to lay completely flat when folded (thus avoiding hefty postal costs). The idea for the "stopper less" base isn't mine, I'm afraid. I've shamelessly nicked the idea from Create & Craft TV.
Tools
Tim
Holtz
Blender
Scissors
Materials
Card - The
Papermill
Distress Inks - Scattered Straw, Tea Dye and Forest Moss
DP - My Minds Eye Freebie from a magazine
Template - Freebie from
Papercraft
Inspirations
Glossy Accents
Glass Micro Beads
I'd like to enter this card into the following challenges:
Crafty

Cardmakers
- Inky Fingers
Incy
Wincy
- Things with wings
Craft Barn
- Shaped cards
Creative Craft Crew
- Easel card